To embed a LibGuide into a Canvas Module:
1. Click the plus sign to add an item to the module.
2. Choose External Tool from the dropdown menu. Select BGSU LibGuides.

3. Choose the guide you would like to embed. You can search or scroll. If you don't see a guide that meets you need, request a new guide from your librarian.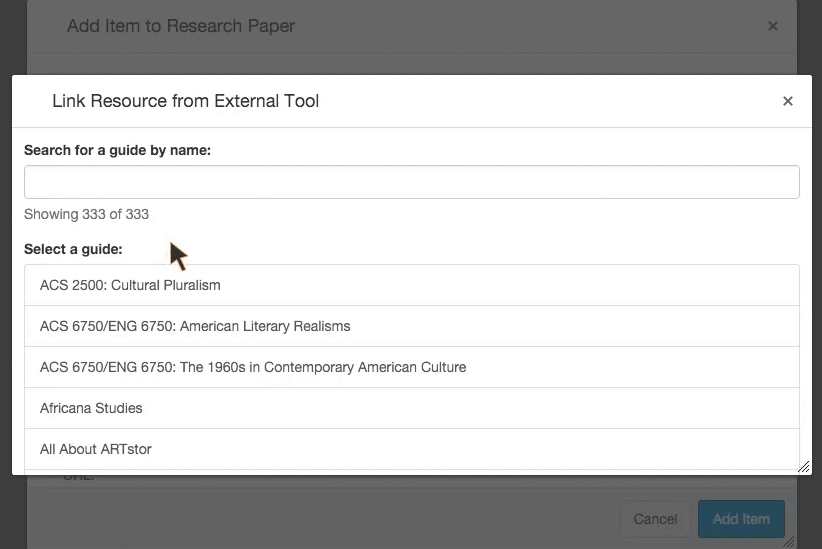 4. Choose the default page from the guide. All guide pages will be available within Canvas, but this sets the page that your students see first.
5. Click the cloud icon to publish the guide to your students!